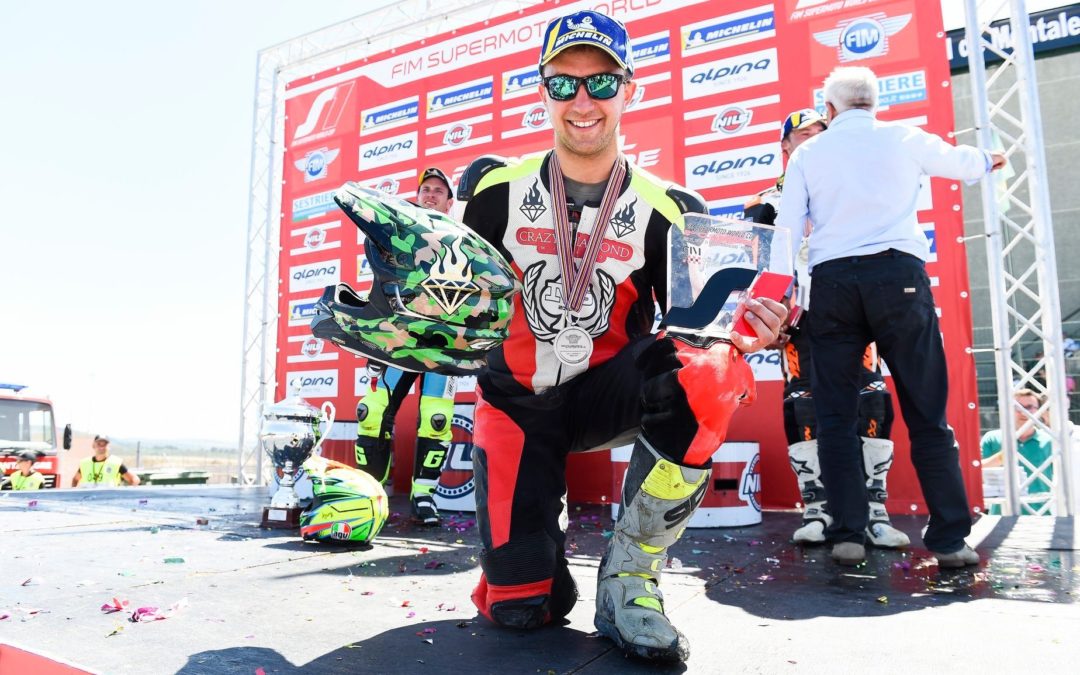 Supermoto world Championship Montalegre
Vice Worldchampion
In the Qualifying I find after 40 minutes not the best lap and stay in the first row in 3rd position.
First race I had a perfect start and I was first in the first corner. I make the pace and Thomas was direct behind me. After some laps Thomas pass me in the off-road section. In the middle of the race I was direct behind Thomas and in last 4 laps I pass him in the off-road part and win the race.
Second race I had a good start and come second out of the first corner. I and Thomas was after some laps some seconds before the rest of riders. I try to pass Thomas but I find no chance. Last laps I make a mistake before the entry in the off-road part and I crash. Finished second in the second race.
Last race I make a good start and in the first corner fath pass me and I come 3rd out of the first corner. I try to pass fath so quickly but I have pass him in the 3rd lap. After I pass him I have 3-4 seconds to Thomas. So I push my Husqvarna hard and make the best laptimes and some laps after I was direct behind the rear wheel from Thomas. I try it lap to lap to pass him but end of the race I don't find a way so I come second end of the race.
Was a good battle with Thomas.
Next race is in Spain and i give my best …
Thanks to my Team Phoenix racing team for give me all what i need .
Thanks also to my sponsors to stay behind me.
DVR Exhaust, Ortema GmbH, Alpina Wheels, Cobra Brake Systems, Crazydiamonds, CRM Composite, ETS racing Fuelm Gimoto, Sölva Suspensions Rolf Ringwald
Thanks to my Mechanics
Jochen Jasinski, Marc Kayser